Access your inspection report:

Offering Meth Testing In The Following Salt Lake Valley cities: Bountiful, Centerville, Clearfield, Clinton, Farmington, Fruit Heights, Kaysville, Layton, North Salt Lake, South Weber, Sunset, Syracuse, West Bountiful, West Point, Woods Cross, Farr West, Harrisville, Hooper, Marriott-Slaterville, North Ogden, Ogden, Plain City, Pleasant View, Riverdale, Roy, South Ogden, Uintah, Washington Terrace, West Haven, Huntsville, Eden, Liberty, Wolf Creek, Nordic Valley, Reese, Taylor, Warren, West Weber, Grantsville, Tooele, Ophir, Rush Valley, Stockton, Vernon, Erda, Stansbury Park, Bluffdale, Cottonwood Heights, Draper, Herriman, Holladay, Midvale, Millcreek, Murray, Riverton, Salt Lake City, Sandy, South Jordan, South Salt Lake, Taylorsville, West Jordan, West Valley City, Alta, Emigration Canyon, Kearns, Magna, White City, Draper, Croydon, Morgan, Mountain Green, Peterson, Porterville, Richville, Stoddard, Coalville, Kamas, Oakley, Park City, Francis, Henefer, Charleston, Daniel, Heber City, Hideout, Independence, Midway, Timber Lakes, Wallsburg, Alpine, American Fork, Cedar Hills, Eagle Mountain, Elk Ridge, Highland, Lehi, Lindon, Mapleton, Orem, Payson, Pleasant Grove, Provo, Salem, Santaquin, Saratoga Springs, Spanish Fork, Springville, Woodland Hills, Cedar Fort, Fairfield, Genola, Goshen, Vineyard, Benjamin, Elberta, Lake Shore, Palmyra, Spring Lake
Offering Meth Testing In The Following Utah Counties: Weber, Davis, Salt Lake, Utah, Summit, Wasatch and Tooele.
Meth Testing for Homes in Utah - Keep Your Home Safe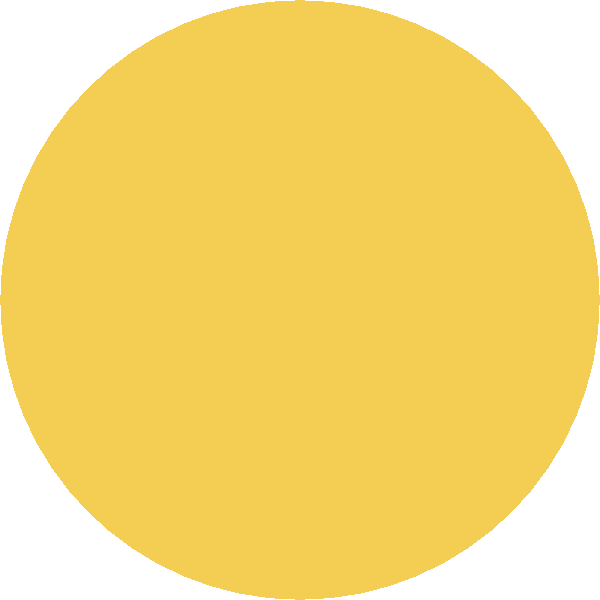 Utah Meth Testing, Facts About Meth Houses
Meth Labs seem to be on the decline in Utah, but:

In 1999 Utah had one of the highest "Meth Lab Busts" per capita in the entire nation.

In the 1980's and 90's Utah had the highest meth use per capita in the Nation.

Those homes are still out there! Meth contamination doesn't disappear with time or new paint.

Studies show that 1 in 10 homes in certain areas of the Salt Lake Valley are contaminated with harmful residue from meth use or meth labs.

Don't make a potential expensive and harmful ​mistake with your home purchase, because you "don't think there is Meth". We hear the stories all the time.

Meth Labs:

Methamphetamines (Meth) can be manufactured anywhere, in a basement, a kitchen, a vehicle, a closet, or even outdoors. The primary concern is the fact that during the "cooking" process hazardous waste is generated and can remain in a home long after the lab is dismantled or moved. For one pound of "cooked" meth, 5-6 pounds of hazardous waste is generated. Most of this waste is disposed of through the plumbing/drain system or dumped outside in the environment. Residue will remain on walls, floors, ceilings, in HVAC dusts, in the home's plumbing, etc. that will seriously affect your families health. Meth labs are dangerous, explosive, and can cause many health problems. Contaminated homes are a health risk, and very expensive and difficult to "clean up" or decontaminate. 

•Meth labs and meth residue are often found in middle class homes, apartments, condos, vehicles, and small businesses - not just old dumpy homes.

•Former meth labs and meth use leave behind dangerous toxic contamination for years, unless properly decontaminated.

•Sellers do not have to disclose a former meth lab if cleared as "cleaned-up" by the Health Dept, but clearance testing is done by the clean up contractor rather than a unbiased third party. (See news article on this page)

•Some meth labs can be large and complex, but most are small, basic labs made from common household containers and materials, using common household chemicals/materials that can easily be acquired.

•Many meth labs are never "busted' and are abandoned or dismantled and relocated to a new location, leaving hidden heath risks behind. 

•Homes that once contained meth labs are difficult and very expensive to clean up and decontaminate.

•Past meth USAGE in a home can put your family's health at risk as well, not just former meth labs.

Examples Of Actual Meth Labs

Possible Evidence Found At Meth Labs

Examples Of Damage From Some Meth Labs

In The News:

(KSL News 05/10/07): 

Former Meth Houses Declared "Safe" May Not Be:

"We discovered there are now more than 250 homes in the Salt Lake area that were once meth labs..."

"...Once a contaminated home's been certified as clean, no one has to say a thing about it. But then we discovered that in some of those so-called clean homes, residents were complaining about headaches, coughs, and other symptoms..."

  "...A letter from Salt Lake County dated more than a year before they moved in declared their home successfully decontaminated. We tested the shed where police found the lab, and the upstairs bedroom where baby Mac sleeps. Both places tested positive for meth. In baby Mac's room, there were levels 14 times above what the state considers safe."

Source: www.ksl.com

(KSL News 06/30/08): 

I-Team investigates abandoned meth houses:

"It can happen in any Utah neighborhood. Amongst the neat-looking homes and well-kept yards, there's a warning for a meth house. 

In six years, more than 600 contaminated houses were reported in Salt Lake County. Half of them were so bad, health inspectors shut them down.

We found it doesn't matter where you live in Salt Lake County. They are all over.

...people who own the contaminated property don't always have the money for cleanup, which can cost tens of thousands of dollars.

... we noticed (condemned) signs missing from several homes the county lists as contaminated."

Source: www.ksl.com

(KSL News 08/1/08): 

Court: Family can't sue health department over meth house:

"A Salt Lake County family is devastated after a judge ruled they can't sue the health department for negligence. The family unknowingly purchased a home that was once a meth lab, but the Salt Lake Valley Health Department (SLVHD) later told them inspectors had declared it was safe to live in. Our investigative team tested the home last year and discovered it was still contaminated with meth..."

Source:

www.ksl.com​

Can you guess which one of these home is contaminated with Meth?

HINT: They both are!    Both homes tested positive for harmful Meth residue.

We offer a several meth testing options here Utah throughout the Salt Lake Valley and Northern Utah:

Real Estate/Residential Meth Testing/Screening

Rental Property Meth Testing

Meth Testing In Storage Units, Moving Trucks, RV's, Boats & Vehicles 

Meth Test Composite Screening:

Four areas swabbed/lab sample

Pros:

Cheaper cost to test more areas.

Great for Real Estate transactions where buyer will most likely walk away from the deal if home tests positive for meth.

Cons:

If home test positive, you only know the combined total reading, not the specific location by location readings.

Methamphetamine Testing Options
Meth Test Individual Location Testing:

One area swabbed/lab sample

Pros:

Get exact location by location readings if the home tests positive for meth.

This test type is recommended if meth is suspected in the home.

Cons:

More expensive to test multiple locations.

Have The Peace Of Mind Knowing Your Home Is Truly "Clean"
Behind The Scenes Home Inspections ®