Access your inspection report:

Interesting Facts About Mold in Utah
Have Peace of Mind with our Mold Testing Service in Utah
Mold And Real Estate Transactions in Utah, including Ogden, Layton, Salt Lake City, Orem, Provo, Tooele, and surrounding areas
Offering Mold Testing In The Following Salt Lake Valley cities: Bountiful, Centerville, Clearfield, Clinton, Farmington, Fruit Heights, Kaysville, Layton, North Salt Lake, South Weber, Sunset, Syracuse, West Bountiful, West Point, Woods Cross, Farr West, Harrisville, Hooper, Marriott-Slaterville, North Ogden, Ogden, Plain City, Pleasant View, Riverdale, Roy, South Ogden, Uintah, Washington Terrace, West Haven, Huntsville, Eden, Liberty, Wolf Creek, Nordic Valley, Reese, Taylor, Warren, West Weber, Grantsville, Tooele, Ophir, Rush Valley, Stockton, Vernon, Erda, Stansbury Park, Bluffdale, Cottonwood Heights, Draper, Herriman, Holladay, Midvale, Millcreek, Murray, Riverton, Salt Lake City, Sandy, South Jordan, South Salt Lake, Taylorsville, West Jordan, West Valley City, Alta, Emigration Canyon, Kearns, Magna, White City, Draper, Alpine, American Fork, Cedar Hills, Eagle Mountain, Elk Ridge, Highland, Lehi, Lindon, Mapleton, Orem, Payson, Pleasant Grove, Provo, Salem, Santaquin, Saratoga Springs, Spanish Fork, Springville, Woodland Hills, Cedar Fort, Fairfield, Genola, Goshen, Vineyard, Benjamin, Elberta, Lake Shore, Palmyra, Spring Lake
Offering Mold Testing In The Following Utah Counties: Weber, Davis, Salt Lake, Utah, Tooele, Summit, and Wasatch.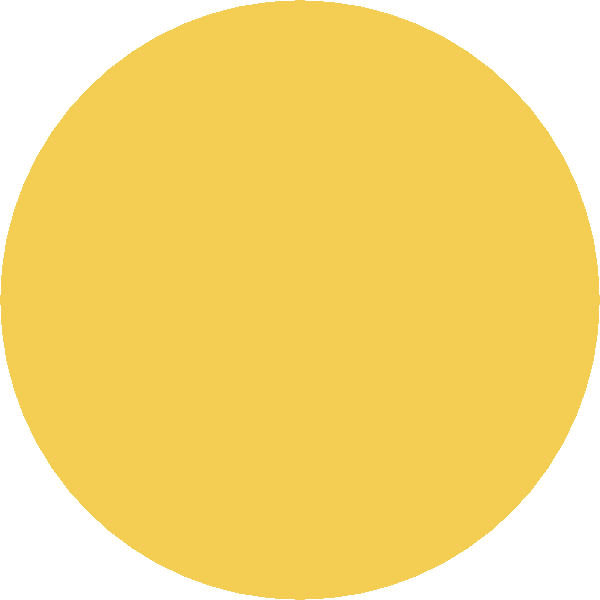 We offer a variety of mold testing options for homes, businesses and RV's here in Utah throughout the Salt Lake Valley. 

Whole House/Business/RV Mold Screening

Post Mold Cleanup Testing/Screening

Mold And Real Estate Transactions in Utah:

The media has brought much attention to the concerns of indoor mold, so it's a common concern for homeowners and buyers. It's common to find mold even in all homes, even newer homes. Whether you're selling your current home or looking into buying one, it is important to get a mold inspection/screening. Presence of active mold can drastically affect the value of a home.

HOME SELLERS: A mold inspection will either positively reinforce the homes value or make you aware of any problems that could otherwise cause delays or become a deal breaker once you've found a buyer. A professional mold inspection/screening will give you a detailed report from an expert before you put the home up in the market. Imagine showing a "clean bill of health" to potential buyers to avoid concerns – they'll be impressed by your thoroughness and provide you an edge over the next potential home they may choose.

HOME BUYERS: Getting a mold inspection/screening will ensure that you're family's health is not at risk and you will not be broadsided later by possible costly clean up or highly expensive remediation costs that could end up being the difference between that great deal you got on your home, or the potential money pit you could be stuck with.

Mold: (filamentous fungi):

Mold is a fuzzy growth on moist organic matter by several types of fungi. Mildew is mold growing on fabric. 

The quantity of mold fragments and spores needed to cause health problems varies from person to person. Besides inhalation, people can become exposed to mold through skin contact and eating moldy food.

Toxic molds can produce several toxic chemicals called mycrotoxins that can damage your health. These chemicals are present on the spores and small mold fragments that are released into the air.

As Certified Mold Inspectors, our entire Utah based team is highly trained and experienced in detecting mold in homes, businesses and recreational vehicles here in Utah. 

With the use of specialized mold testing equipment, we can determine whether harmful molds are present in a home, business, or virtually any location.

A variety of methods can help us determine the location and extent of possible mold in your location, including surface sampling, air sampling, carpet fiber testing, and/or inner-wall air sampling.

For an additional fee (in addition to the mold test itself) we offer Infrared thermal imaging which can determine areas in your home, business or RV that moisture exists that can be leading to mold growth.

With the use of moisture meters we can assess the extent of moisture levels in related areas of the home or property. 

​Some Interesting Facts About Mold:

Exposure to bacterial and fungus in the air inside of homes has emerged as a significant health problem in residential homes as well as in business and school settings. 

There are numerous types of molds, some of which can be poisonous and toxic to humans.  

Molds can create a large range of health problems depending on the exposure and tolerance levels of different persons. Those that can be affected most are generally immune deficient people (pregnant women, asthmatics, cancer patients, those with respiratory concerns, and more), but any person can be affected depending on their body's particular tolerance levels. 

Mold, whether wet or dry, creates very tiny spores that pose a larger health concern because they become airborne and can be inhaled, and also cause the mold to continue spreading throughout the home.  

The health related problems associated with exposure to mold range from allergic reactions, to respiratory tract inflammation, toxic effects from micro toxins, and infections.  

Some molds can be extremely dangerous such as Legionella, which is the cause of Legionnaires Disease.  

The most common symptoms of mold exposure are runny nose, eye irritation, cough, congestion, and aggravation of asthma. Individuals with persistent health problems that appear to be related to mold or other types of air quality contaminant exposure should see their physicians for a referral to specialists who are trained in occupational/environmental medicine or related specialties and are knowledgeable about these types of exposures.

Mold can affect anyone, but poses higher risks for the following people:

  Persons with asthma or breathing problems

  Persons with lower immune systems

  Persons undergoing chemotherapy or radiation treatments 

Frequently Asked Questions About Mold In Utah Homes and Businesses:

Why is mold growing in my home?

Molds are part of the natural environment. Outdoors, molds play a part in nature by breaking down dead organic matter such as fallen leaves and dead trees. Indoors, mold growth should be avoided. Molds reproduce by means of tiny spores; the spores are invisible to the naked eye and float through outdoor and indoor air. Mold may begin growing indoors when mold spores land on surfaces that are wet. There are many types of mold, and none of them will grow without water or moisture.

Can mold cause health problems?

Molds are usually not a problem indoors, unless mold spores land on a wet or damp spot and begin growing. Molds have the potential to cause health problems. Molds produce allergens, irritants, and in some cases, potentially toxic substances. 

Allergic reactions to mold are common and include hay fever-type symptoms, such as sneezing, runny nose, red eyes, and skin rash. Molds can also cause asthma attacks in people with asthma who are allergic to mold. 

How do I get rid of mold?

It is impossible to get rid of all mold and mold spores indoors, but indoor mold growth can be controlled by controlling moisture indoors. If there is mold growth in your home, you must clean up the mold and also fix the water problem. If you clean up the mold, but don't fix the water problem, the mold problem most likely will return.

Who should do the cleanup?

If the moldy area is less than about 10 square feet, you can probably handle the job yourself. However:

If you choose to hire a contractor (or other professional service provider) to do the cleanup, make sure the contractor has experience cleaning up mold. Check references and ask the contractor to follow the EPA's Mold Remediation guidleines, or the guidelines of the American Conference of Governmental Industrial Hygienists.

If you suspect that the heating/ventilation/air conditioning (HVAC) system may be contaminated with mold, consult the 
EPA's Should You Have the Air Ducts in Your Home Cleaned?
 before taking further action. Do not run the HVAC system if you know or suspect that it is contaminated with mold - it could spread mold throughout your home.
If the water and/or mold damage was caused by sewage or other contaminated water, then call in a professional who has experience cleaning and fixing buildings damaged by contaminated water.

If you have health concerns, consult a health professional before starting cleanup. 

The above information is provided as a public service by the Environmental Protection Agency for educational purposes.

Suspect Mold In Your Home? Have Us Professionally Mold Test Your Home Now
How Does Mold Testing Work?
Mold Air Sampling is used to determine the presence of possible hidden molds or verify suspected moldy areas:

Outdoor baseline air sample must be collected as all home have a natural level of molds draw indoor from outside.

​Indoor air samples are collected to test for the presence of mold spores. (One sample per aprox. 700 sq. feet).

Samples are sent to a accredited laboratory for analysis and a very detailed lab report is emailed 1-2 business days later.

The highly detailed lab report will break down all types of molds detected and the associated spore counts, allowing you to determine if there a danger in your home.

Mold Surface Sampling is used to verify if a suspected visible discolored area or areas is mold or not.

A special swab or tape lift sampling device is used on the suspected area or areas to sample for mold.

The sampling device is sent to as accredited lab for analysis and a detailed report is emailed showing if the sampled areas contain mold and if so, what types of mold are present.

There is a two sample minimum on all surface mold sampling, unless done in conjunction with air sampling.

Behind The Scenes Home Inspections ®